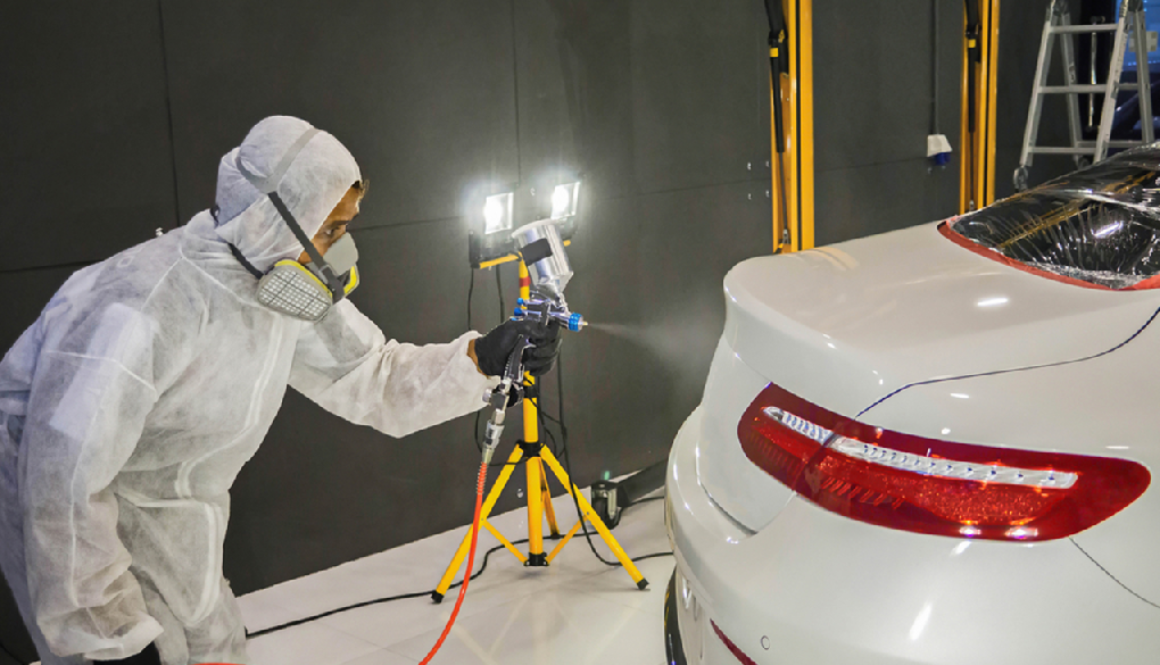 As a car owner in Sydney, you may have noticed that the city's harsh weather conditions, urban environment, and busy roads can take a toll on your vehicle's paint. From UV exposure to bird droppings and road debris, car paint damage is a common issue faced by many Sydneysiders. However, with proper knowledge and preventive measures, you can protect your ride from paint damage and keep it looking pristine. In this blog post, we will explore the common causes of car paint damage in Sydney and provide practical tips on how to prevent them.
UV Exposure:
The strong Australian sun can cause significant damage to your car's paint over time. The UV rays can fade the paint and make it look dull and lackluster. To prevent UV damage, park your car in shaded areas or use a car cover to protect it from direct sunlight. Additionally, regularly applying a UV-resistant car wax or paint sealant can create a protective barrier against harmful UV rays and keep your car's paint looking vibrant.
Bird Droppings:
Bird droppings are not only unsightly, but they can also damage your car's paint if left untreated. The acidic content in bird droppings can eat away at the paint, leaving etchings and stains that can be difficult to remove. To prevent bird droppings from damaging your car's paint, clean them off as soon as possible using a gentle car wash soap and a soft cloth. Avoid using abrasive materials or scraping the droppings off, as this can further damage the paint.
Tree Sap:
Parking under trees to seek shade from the scorching sun is a common practice in Sydney, but it can also lead to tree sap falling onto your car's paint and causing damage. Tree sap is sticky and can be difficult to remove, often leaving residue and stains on the paint surface. To prevent tree sap damage, try to park your car away from trees or use a car cover. If your car does get tree sap on the paint, clean it off promptly using a mild solvent or specialized tree sap remover to avoid further damage.
Road Debris:
Sydney's busy roads can be a source of paint damage due to road debris such as rocks, gravel, and sand flying up and hitting your car's paint surface. This can result in paint chips, scratches, and dings that can spoil the appearance of your car. To protect your car's paint from road debris, maintain a safe distance from other vehicles, avoid tailgating, and use mud flaps or splash guards to minimize debris from hitting your car's paint. Additionally, applying a paint protection film or clear bra on vulnerable areas of your car, such as the front bumper and hood, can provide an additional layer of protection against road debris.
Harsh Weather Conditions:
Sydney's weather can be unpredictable, with rain, hail, and storms posing a threat to your car's paint. Rainwater can contain contaminants that can damage the paint, while hail can cause dents and dings. If possible, park your car in a covered area during bad weather to protect it from the elements. If you don't have access to covered parking, consider using a car cover to shield your car from rain, hail, and other harsh weather conditions.
Conclusion:
As a car owner in Sydney, it's important to be aware of the common causes of car paint damage and take preventive measures to protect your ride. By following these tips, such as parking in shaded areas, cleaning bird droppings and tree sap promptly, avoiding road debris, and using paint protection films or clear bras, you can keep your car's paint looking pristine