Pink Slip – Camperdown Collision Centre\'s Specialty
Is your car due for Rego (Pink Slip) Inspection? Are you looking for someone to manually and comprehensively inspect and test the vehicle before buying it?Have you contacted Camperdown Collision Centre via (02) 9565 5408?
While it is pretty common to meet an unregistered car in our roads, driving such a vehicle is highly prohibited by law. The underlying catastrophic risks range from the fact that it is, firstly, un-inspected and granted to operate and can kill to working without an insurance cover. And, aside from the many risks, fines that accompany such acts are way too hefty compared to the subtle procedures; Pink Slip Services.
Comprehensive Car Pre-Purchase Inspection Services
When you are planning to purchase a car, one of an essential steps meant at ascertaining if indeed it is working well is getting it checked by a reputable inspector. At Camperdown Collision Centre, we have a skilled team of experts who have the extended knowledge about all different types of vehicles. we can help do a full vehicle inspection to help guide you if the vehicle is roadworthy or a good purchase for your use.
Get back on the road quicker with us
Perhaps, you understand that any car that's three years or more must be inspected before its registration is renewed. At Camperdown Collision Centre, our Pink Slip Inspection services are thoroughly done so that your car gets to the road with no hitch. While we maintain a thorough process, our seven step process ensures that we do all this efficiently – getting you back on the road quicker.
Safety Inspections
Camperdown Collision Centre is known for inspections along with the issuance of all relevant documents; Pink Slips. We are an Authorised Inspection Station (AIS) and serving and hence mandated to ensure that your car hits the road as the law's fully compliant. We are providing Pink Slip service at Annandale, Macdonaldtown, Glebe, Ashfield, Sydenham, Camperdown, Canterbury, Leichhardt, Summer Hill, Tempe, Erskineville, Hurlstone Park, Stanmore, Dulwich Hill, St Peters, Lily Field, Haberfield, Marrickville, Petersham, Chippendale, Newtown and Sydney areas. Check out our list of services below.
Since we are an officially known and authorised Inspection Stations, we will help you register or renew your rego either online or by phone, hassle-free. After performing the requisite check-ups, we will send the Pink Slips quickly and electronically to RTA so that you leave our premises with a fully registered automobile.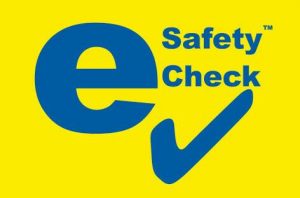 Contact us and get a free quote today!